About Us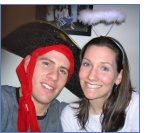 Doug and Laurel (Producers)
A married couple living in Northern California. Their first foray into video production came during the campaign to pass Proposition 8 in California in 2008. They produced the video 'Proposition 8 - made simple' over a weekend using a laptop, a Sharpie marker, and some photo slide-show software. When the video hit 400K views, they began to realize the potential of simple, explanatory videos. When not working on MormonsMadeSimple, Doug and Laurel are busy raising their 18-month old son and running an
online jewelry business
.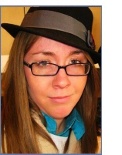 April Hendricks (Illustrator)
April is a junior at BYU, studying Graphic Design, and is the chief illustrator for the MormonsMadeSimple video series. Her talents are evident in the simple, yet descriptive graphics which bring the video series to life. If you're looking for a top-notch graphic designer, you may want to contact her about some work.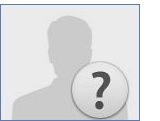 Anonymous Supporters
Many people have worked behind the scenes to make the MormonsMadeSimple project a reality. A special thanks to those who have donated generously of their time and financial resources to support this effort, but who have requested to remain anonymous.

MormonsMadeSimple is owned and operated by the More Good Foundation, a network of LDS-oriented sites aimed at helping members of the Church share their beliefs online.